Collective Creations is a place where you can find a little bit of everything.


My goal is to do my best to create exactly what it is you are looking for!!

   
Collective Creations provides a variety of baked goods, photography, custom crafts, t-shirts, and a variety of other custom creations for you to enjoy! 

I make cakes by order. You can either let me know what it is you have in mind, or send me something similar to what you are looking for and I will do my best to make it happen. If you don't have a photo or an idea, just let me know what theme you are looking for, colors you prefer, etc.  and I will send you a few ideas and price range so that we can decide from there. I can do smash cakes, cake balls, custom themed chocolates and cupcakes as well. 

Cookies are also made by order. I do custom sugar cookies in a variety of flavors, and we can discuss theme cookies if you are looking for something in particular. I also make a variety of other cookies by the dozen! White Chocolate Cherry Almond cookies are a big hit for the holidays!! Inquire if interested.

Chocolate Covered Red Velvet Cake balls are my biggest sellers goodie wise!! I sell them by the  dozen. If you need more then 2 dozen, please give me a few days notices. They do take some time to make. I can make them in a variety of flavors and I can decorate them to fit any theme as well. 

If you are having some type of party, and need theme ideas, or projects/decorations done for the party, please send me a message, and together we can come up with something spectacular! I can provide just about everything you need for a hit party!

.






As far as crafts are concerned, inquiry is best. Any ideas, themes, or projects you may have can be sent to me by message, and I will let you know what can be done!


Baby shower inquiries seem to be what I get the most of. I do diaper cakes, corsages, pins, invites, thank you's, book requests, etc. Just let me know what you are looking for. Any baked goods for a baby shower or even as a gift are a hit also!

I do paint furniture, and I can do theme paintings. Just send me a message, and we can discuss what you need.

T-shirts should be ordered at least a week in advance (especially if they are custom designed) If you need last minute t-shirts, let me know, and I will see what I can do, but these also take more time then other items so please keep in mind that  it may not be possible.

I do comfort baskets and other custom baskets as well. All I need is a little background info, and I will create the perfect custom gift basket, and it will be visibly pleasing as well :) These can be a  great surprise for any occasion. 

If you see something on Pinterest you like, send me a pic! Any DIY projects that you may just not have time to do, let me know! We can discuss it all and I will do my best to make sure we are creating something that will be personalized to your liking.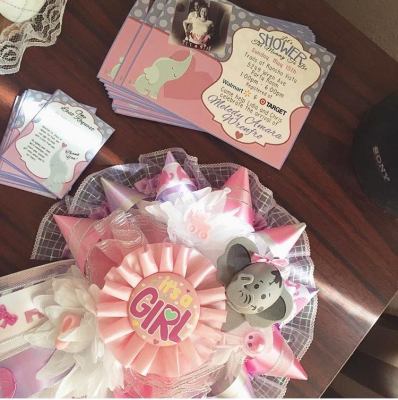 I provide photography for any occasion as well! Maternity and engagement photos
are my specialty! Inquire for session prices.